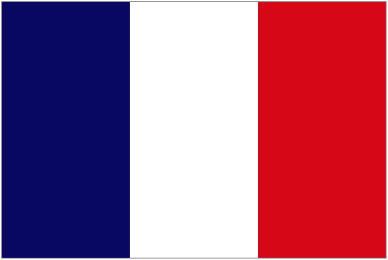 Population: 60.7 million (UN, 2005)
Capital: Paris
Area: 543,965 sq km (210,026 sq miles)
Major language: French
Major religion: Christianity
Life expectancy: 76 years (men), 83 years (women) (UN)
Monetary unit: 1 Euro = 100 cents
The fashion, the wine, the food, the patisseries, the riots, and the Jolie-Pitts, the French Republic is a most familiar stranger in the tourism industry. France grazes the front cover of many travel magazines because, after all, this is the world's most popular tourist destination. Its dramatic juxtapositions include the reticent city boulevards, the boundless lavender fields, the expansive Alp slopes, and the clandestine coves and beaches.
This delightful melange ultra-modernity and the bygone are also apparent in its architecture. The cobbled stones and the centuries-old cafés, France truly seems an open-air museum, it's quite unreal, as a utopia…a nearly perfect place with an ideal society. The French have utmost cause to be proud of their heritage. However, a holiday in the fabled land of great food and greater wine connotes extravagance. So, does France have anything to offer travellers on a  tenner a day, or is its luxury only for Sarkozy and Jolie?
GEOGRAPHY
Metropolitan France (46 00 N, 2 00 E)  referring to mainland France, is in Western Europe with a size of 551,500 km2, which does not include yet the territories in North America, South America, the Carribean, the Southern Indian Ocean, the Pacific Ocean, and Antarctica. The area of Metropolitan France is already the largest among the entire European Union, but including the territories and departments, the entire French Republic would size at 643,427 km2.
The landscape of Mainland France is diverse, from coastal plains and rolling hills in the north and west to mountain ranges of the Alps and the Pyrenees in the south and east. The highest point in France and the entire West Europe is the Mont Blanc, at 4,807 m above sea level, while the lowest point is in Rhone River delta, with a depth of -2 m. France in Europe also has massive river systems.
CLIMATE
The climate of France, which we have been referring to mainly as France in Europe, is just as diverse. France is temperate in the north and northwest, Oceanic in the west, and Mediterranean in the southeast. Places in temperate climates experience cool winters and mild summers, while Mediterranean regions have mild winters and hot summers.
Travelling to France is a treat that can be indulged in at anytime. There is no such time considered the best, but spring is the choice for the French should they need to choose. There are prime attractions year-round that lures all classes of travellers: sun-worshippers of summer (June-September), winter-extreme enthusiasts (December – March), and so on.
PEOPLE
With an estimate of 65 million people, the French are 20th in world population size. About 40% of this number is descended from different waves of immigration. Ethnic groups include Celtic and Latin with Teutonic, Slavic, Indochinese, Basque minorities and African. A large population of France are North African (3-6 million) and Black African (2.5 million).  There also are East Indians, Chinese, and Amerindians.
LANGUAGE
FRENCH, a Romance language, is the official language spoken by 100% of the population, although speakers of regional dialects and languages such as PROVENCAL, BRETON, ALSATIAN, CATALAN, CORSICAN, BASQUE, and FLEMISH are fast declining. French is a really fancy and prestigious language that speaking it designated status then and now. It is one of the 6 languages of the United Nations and is spoken by 178 million native and second language speakers, of which about 110 million are native speakers. Many of the words in the English language were borrowed from this amazing tongue. Majority understand ENGLISH, but, on a political note, they prefer to be spoken to in their own language of prestige.
RELIGION
France is a secular country. Freedom of religion is decreed by the constitution as a right. Still, Christianity is the predominant religion adhered to by the majority of the French population. Some half of the population is Roman Catholics but only 5% of the entire population regularly attend church. The second largest religious group are of the agnostics comprising more than 30% of the population and growing. Other religions practiced in France include, as listed by number of followers, Islam, Protestantism, Judaism, Buddhism, Paganism, and others. In the end, the faith of the French relies on the question of the existence of a supernatural being or God.
ATTRACTIONS
France, as a prime tourist destination, claims to offer everything to the traveller whichever region or weather.  From fairytale castle of the Chateau de Versailles, the mysterious island of Mont Saint-Michel, the mythicalCathedral of Notre Dame, the fabulous beaches in St. Tropez, chic Parisian avenues, modern Alp facilities, quaint specialty town of perfume centre Grasse, and the vast Chamonix greenery, the juxtaposition of France is far from few and simple. Another special strategy to approach when travelling to France is to go see its famous towns that are household names of quality products in the entire world, such as Dijon, Burgundy, Champagne, and Picardy.
After all, this is the country of significant contributions like the Braille, bikini, digital calculator, stethoscope, sewing machine, the diesel engine, hot-air balloon, pasteurization, and many others. Not only was the Eiffel Tower one of the most celebrated architectural feats of the French, so was the Statue of Liberty. But off the record, you don't have to while your time in the famous cities and beaches in France for that will drain your funds without so much as a challenge. While virtually all places in France are famous locations that come with a hefty price tag, there is so much land area in this country to explore besides inspiring Nice, serene Seine, lovely Lyon, or magnificent Marseilles.
Now, France may not seem so extraordinarily different. Yes, like the rest of the world, France has 365 days in a year, but it also has 365 kinds of cheese. So, certainly, France is a paradise for the gastronome, as if that fact is unknown. This much can be said that the standard French dish is remarkably rich . The cuisine of the country varies from its landscape, hence the absence of a national dish, and the abundance of regional specialities. It is for this fact that a discussion of French cuisine requires volumes and volumes on end. But so far, we have heard of some specialities as Ratatouille, Quiche Lorraine, and Salade niçoise. 
Although chefs claim the 3 secrets to French cuisine is one, butter; two, butter; and three, butter, the aromas wafting from the boulangerie and the Michelin-starred restaurants display a multi-spectrum of flavours beyond butter. The prices and availability of food varies from a sugared crepe in a creperie to No.1 Huîtres (oysters) in a Michelin-star restaurant. Of course, the more you have to spend, the greater your choices. After a fab meal, a couple of loose change is sufficient to let the servers know you delighted in their service because a 12%-15% service charge is already included to the bill. Really, that's how the French folks do it.
FOOD
And yes, it is true they serve the less mundane but clicheic frogs' legs, foie gras (duck liver), steak tartare(raw but cured minced meat patty), langue de bœuf (cow tongue), Cervelle (lamb brain), os à moelle (bone marrow), and Bourgogne snails (snails). But, if you're on a budget, it's not hard to avoid these bizarre foods as these are costly delicacies in terms of prices. But quite honestly, there is no point in travelling to France without trying the cuisine and specialities which is a vital aspect of the French culture and heritage. To be honest, the snails and bone marrow are very loveable and palatable, and the frogs' legs do taste like chicken.
The French reputation for gastronomy is definitely in spinning the most undesirable ingredients to such you can't resist. Part of the excitement is the French don't eat the same things year-round. Also, the way in France is they treat food as a friend, not an enemy you battle. When they eat lunch, they leisurely finish from theentree (appetizer), plat principal (main course), cheese course, dessert, and coffee. Yes, dessert! Dessert is sacred, but French still don't get "big". Why? They key to French gastronomy is flavour not portions. And this is why the French do not get fat, at least not in the unhealthy sense of the condition.
***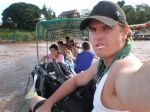 Josh Boorman
Editor-in-chief
Backpacking Addictz
Twitter: @backpackaddictz
Backpacking Addictz is a website set up by backpackers for the use of backpackers. On this site you will find a lot of very valuable backpacking information surrounding different destinations and countries from around the world. Also very helpful backpacking tips and travel advice on planning a budget travel and backpacking adventure. You will also find an enthusiastic and insightful backpacking blog which is regularly updated with new posts and article.
Backpacking Addictz Travel eGuides are a fantastic, cheap and easy way to get hold of a vast amount of backpacking information prior to setting off on your backpacking adventure.