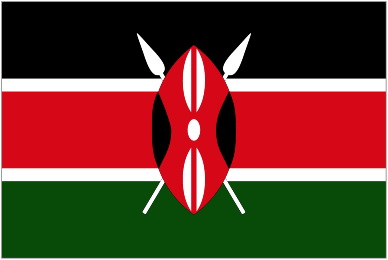 Population: 32.8 million (UN, 2005)
Capital: Nairobi
Area: 582,646 sq km (224,961 sq miles)
Major languages: Swahili, English
Major religion: Christianity
Life expectancy: 48 years (men), 46 years (women) (UN)
Monetary unit: 1 Kenya shilling = 100 cents
Backpacking in Kenya
The Republic of Kenya is one, if not the most celebrated Safari destination in Africa. In fact, it is regarded as the microcosm of possibly all things safari-esque about Africa. National eco-preservation parks, wildlife, landscapes, and 4 x 4's, they got it all right here. Splish-splash of colours and textures, the country teems with natural and vibrant beauty that a simple amateur photo comes out like a postcard. These basically are what Kenya's tourism circumscribes, but there must be more? Of course, the land is much more diverse as generally perceived. But beyond the fascinating giraffes and equally awesome forest lands are glaciers, the sort you would perhaps not imagine of when in Africa.
Right in front of the facades and scenic views stand the much-respected Maasai people – only one of the most regarded African ethnic groups, who one will find of the most interest in Kenya for their effervescent take on their ancient culture, as if it's a fresh novelty or yesterday's discovery. They're not hard to find because they are mostly singing and dancing. Oh, and they also live within the vicinity of national parks. Now, what to do or find in Kenya? Question is, what can you not do in Kenya? It's got all sorts of activities that make uses of what nature and endowments it has. Kenya is Africa's precious gem, but certainly not the hidden sort. To be blunt, its unique topography all comes with economic value. As the kind of gem up on a pedestal in a museum the world knows largely about, but within that, concealed specs of beauty have yet to be discovered.
GEOGRAPHY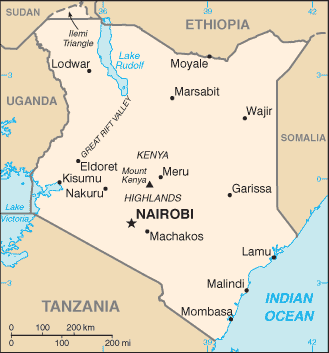 Kenya (1 00 N, 38 00 E) is a terrain 580,367 km2-huge granted with an unbelievably wide topographical diversity than anyone could expect. There are low coastal plains fronting the Indian Ocean rolling centrally to plateaus and interrupted by ridges, while highlands cover the south. Evidently, the Kenyan Highlands is one of the most successful in agricultural production regions in the whole of Africa. The highest point in Kenya is Mount Kenya standing at 5,199 m high, Africa's second highest peak that at one point in time stood much higher than Kilimanjaro. Today, it is shrinking. Among its other issues is major deforestation that rid of 92% of its forest cover, which is just a tragedy really.
CLIMATE
The climate is wonderfully tropical from the central to the western and southern regions, and arid to the north and northeast. Temperatures are generally favourable the year-round, with temperatures that are mainly cooler at night and early during the day. February and March are the hottest months, while July and August are the coolest.
PEOPLE
Kenya's population numbers at 40,046,566, and being a country of great ethnic diversity. The major ethnic groups are the Kikuyu (22%), Luhya (14%), Luo (13%), Kalenjin (12%), Kamba (11%), Kisii (6%), Meru (6%). Other Africans make15% of the population and the remaining 1% are Europeans, Asians, and Arabs. Kenya ranks as 8th in countries with the most cases of HIV, counting 1.2 million Kenyans living and enduring the disease. The Maasai, a group of semi-nomadic people that closes to 900,000, are also found here continually clinging on to their ancient traditions for dear life, amidst recurrent persuasion of change by the government.
LANGUAGE
Most Kenyans are multilingual, proficient in SWAHILI and ENGLISH, the official and national languages, and then another language – the language of their ethnic group. There are over 40 language.
RELIGION
Also, Kenyans are deeply religious. Of the total population, almost 80% of Kenyans are Christian, 10% Muslim, 9% follow traditional African faiths, and 1%, Hindu, Jewish, Sikh, and others. Within Christianity, it's a major bisect between Protestants and Roman Catholics.
ATTRACTIONS
Wildlife safaris have been central to Kenyan tourism for decades now. The safari trips come in buckets from Tsavo, Marine, Amboseli, Maasai Mara and Nairobi National Parks. Speaking of, Nairobi, Kenya's capital comes with a bad-ass reputation and is commonly overlooked for the safaris, but there's a certain urban flair and cultural appeal at the same time. Truth remains, Kenya is spectacular and acknowledged for its wildlife and savannahs. Within Kenya, the traveller can feed giraffes and birds at the Langata Giraffe Centre, go fishing along the coasts, float on a hot-air balloon and have a great view over Maasai Mara, sail boat over Mombasa, shop at the Old Town, join water sports of sorts, and even ice skate at the Panari Sky Centre – in Africa , yes!
The list virtually goes on. At the moment, Kenya is large on the private safaris that cater to the package traveller who will spend BP700 at the drop of a hat for an expensive balderdash of a nature experience. The challenge comes in mammoth proportions for the independent traveller to uncover the secrets of a renowned destination as Kenya, solo. That said, such a secret could be a waterfall, glacier, a tuck-away place in the Serengeti, or a coffee or tea plantation, which has me reminiscing about this small town of Kericho famous for these plush and aromatic exploits.
At the hill plantations of Kericho, the Tea Hotel is set upon the lush green rows – truly very refreshing to the eyes. As Kericho is chilly than the rest of the country, feasibly, the whole experience is refreshing all the way to the nostrils, if that makes sense, more so in the summer. You got to love the daily showers too, because there is lots of it. Definitely, staying there is an adventure on its own, plus the native monkeys and birds make for a wonderful wildlife sighting. Guess the "wildlife" aspect never really leaves the Kenya concept of travel. All in all, Kericho is exactly what I meant when I stated that there was more to Kenya than safaris. This is the serenity that's uniquely African. Yep, this is it! Whatever the pleasure, Kenya has more in store. Dive in head-first into the mystifying wilderness that is Kenya.
FOOD
More bewildering might I suggest is the cuisine! Kenya cuisine, like tourism, isn't a hard sell because Kenyan cuisine is diverse, spicy, tasty, and gratifying for any foodie in existence. Fusion cuisine may aptly describe the culinary undertakings of Kenyans with significant influences from Indian, Italian, and Arabian influences. Expect an amazing spicy octopus masala, curry, or gratifying fried samosas of mutton, chilli, or shark variants. Italian cooking brought these perfect thin pizzas like the authentic pizza of Napoli with sensationally organic vegetables, which is then coupled with a glass of the famous Valpolicella DOC wine, only here in Malindi. The fish and seafood is confidently fresh as Kenyanswill assure. They are after all people of the sea, or as Sawahil directly translates, "coastal dwellers".
On the other hand, the local food fare includes lotus dishes, ugali, polenta, and so on and on of the archetypically Eastern Africa traditional cuisine, in addition to fresh grub from roadside kiosks and markets. When Kenyans say "fresh", they may also mean raw. But Kenyan grub isn't just roasted leg of zebra called nyama choma, or the acquired and bizarre camel hump fat. There are all sorts of strange street concoctions, familiar and strange, like samosas and hot chips topped with cold coleslaw. If the traveller wonders where to experience local life, Turkey Bay is where the punters get a taste. Indeed, at a Kenyan dining table is where the traveller can taste not only culture, but a tranquillity that is akin to Africa.
***
Backpacking in Kenya
Backpacking Addictz looks at Backpacking in Kenya.