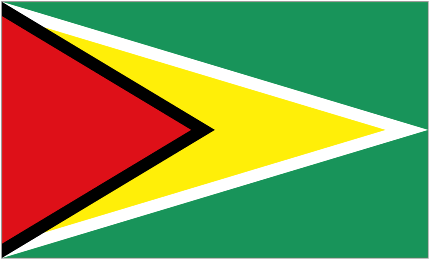 Population: 768,000 (UN, 2005)
Capital: Georgetown
Area: 214,969 sq km (83,000 sq miles)
Major languages: English, indigenous languages, Creole, Hindi, Urdu
Major religions: Christianity, Hinduism, Islam
Life expectancy: 60 years (men), 66 years (women) (UN)
Monetary unit: 1 Guyanese dollar (G$) = 100 cents
Backpacking in Guyana
Despite the Cooperative Republic of Guyana's grim reputation of corruption, political immaturity, and social tension, the undiscovered wonder of South America captivates the handful travellers it could with its places and faces and unique culture and identity. According to the Oxford Dictionary, Guyana comes from an Amerindian word that translates to "land of many waters".
One thing certain is that Guyana, also British Guiana, has contributed to the world talented individuals like Rihanna and Leona Lewis, whose parentage is Guyanese. Discover in Guyana the energetic cultural vibe, rocking nightlife, and rich natural history outweigh its bad any time of the day.
GEOGRAPHY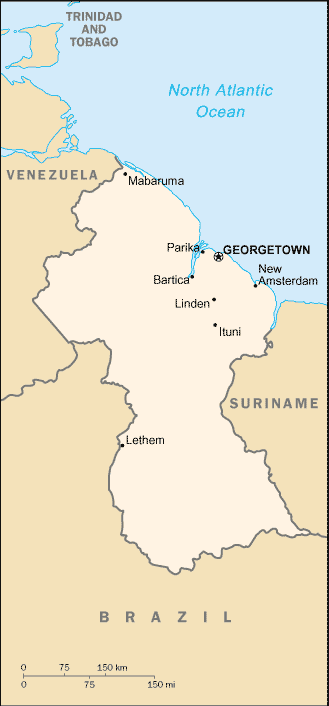 Guyana (5 00 N, 59 00 W) controls 214,969 km2 of mostly a territory of rolling highlands and low coastal plains. Its total area, as aforementioned, makes it the 3rd smallest country in South America (after Suriname and Uruguay). The highest point in Guyana is Mount Roraima (2,835 m). Besides Guyana's table-top mountains, the supposed inspiration for Sir Arthur Conan Doyle's The Lost World, there are waterfalls, rivers, rainforests, and a savanna in the south.
CLIMATE
The local climate in Guyana is tropical, regulated by the northeast trade winds along the coast. Thus, the climate is hot, humid in Guyana, and still, there are rainy seasons – first, May –  August; and second,  November – January.
PEOPLE
According to the CIA World Factbook, Guyanese have an estimated population of 741, 908 (July 2012). The waves of Dutch, British, and French mixed with Amerindian population resulted to a large Creole community. In 1834, plantation owners hauled massive numbers of labourers from India, which now form the largest ethnic group in Guyana, followed by Africans. Immigrants include Americans, Europeans, and Chinese.
LANGUAGE
ENGLISH is the official language of Guyana. Many Guyanese are ENGLISH-speaking people, particularly GUYANESE CREOLE ENGLISH, spoken by more than 650,000. The 17 individually-listed languages in Guyana also include Amerindian dialects (MACUSHI, PATAMONA, WAPISHANA, etc.), Creole languages (BERBICE CREOLE DUTCH and SKEPICREOLE DUTCH), HINDUSTANI, and and immigrant languages like PORTUGUESE,FRENCH, and URDU. One language has no known speaker and is nearly extinct - MAPIDIAN.
RELIGION
The country of Guyana is predominantly Christian by faith with more than 50% of the population adhering to Protestantism or Roman Catholicism. Hinduism is observed by the Indian demographic. In the meantime, some Indo- and Afro-Guyanese are found to adherents of Islam.
ATTRACTIONS
Guyana's main attractions are from its prominent natural history which has lured naturalists then and environmentalists and tourists now. Guyana prides on having one of the largest unspoiled rainforests in South America, the Iwokrama Rainforest Reserve. The towering Kaieteur Falls – 250 m high, and the Orinduik Falls is just as much a celebration of Guyana's remarkable and pristine nature.
Meanwhile, some forests are almost virtually impassable to humans, hence the remaining mystery of a secret world of giant bugs and unique species in Doyle's the The Lost World. This can't be farther from the truth given Guyana's colossal wildlife diversity that have included undiscovered and rare species alike like the giant otter.
Out of the forest and into the city, discover culture and history where the people are, in Georgetown. The Stabroek Market is a quaint option to shop, though there are loads of markets and malls around. And if you're into trinkets and such, do check out the gold jewelry which is exceptional in these parts. The beaches is another facet to a Guyanese holiday, although mind that there are trekking to do, jaguars to spot, and plantations to visit as well.
FOOD
Food is much a part of the discovery in such an unexplored place, and the revelations are surprising no less. Guyana in fact is just as much into food culture as the rest of the West Indies. Guyanese cuisine has distinct influences to it, from Dutch, British, French, Indian, Amerindian, and African, and tasting them in harmony is the essence of this nation's gastronomy.
Guyanese cuisine is typically diverse, but sizzling and spicy using a lot of very hot peppers due to its heavy East Indian influences. Indian food is widely consumed as you'll find curry-based dishes - chicken and duck; pepper pot; dhal puri, and plenty others. And this includes an aversion to beef you'll see – for most Hindus at least. That said, if you like hot and spicy, you'll like Guyanese. For your good, do tell if you prefer less peppers on your dish.
Food in Guyana are extremes so endeavour to try a tasty rodent called laba as much as you would their pizzas and churrascos. Chinese food has also made its way here and a great, savoury adaptation it is. The Guyanese versions of world cuisines is commendable with all the fresh produce and seafood throughout the country. Shrimps are everywhere! The prices are dirt cheap as well -less than $4 for a hearty and filling meal with drink and dessert.
***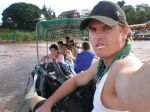 Josh Boorman
Editor-in-chief
Backpacking Addictz
Twitter: @backpackaddictz
Backpacking Addictz is a website set up by backpackers for the use of backpackers. On this site you will find a lot of very valuable backpacking information surrounding different destinations, countries and experiences from people's different backpacking adventures throughout the world.
Backpacking in Guyana
Backpacking Addictz looks at Backpacking in Guyana.