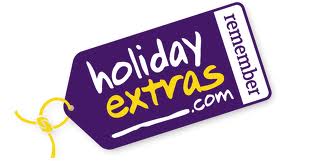 Holiday Extras take the hassle off your holiday by providing all your holiday travel needs, guaranteeing the best prices all at once. Part of the Holiday Extras Ltd., HolidayExtras.co.uk is a UK-based online company that offer pre-booking services for UK airport hotels and more famously airport parking. With 27 years of prime and award-winning service, in the care 200 caring customer support staff to talk through your concerns, little wonder, their clientele list runs forever.
Who Are They
In 1983, Holiday Extras was founded by Gerry Pack originally as the "Apple Booking Company" whose initial service was to allow holiday travellers to book an overnight stay at 3-star airport hotels (Gatwick, Heathrow, and Luton). Then in 1986, ABC was into selling travel insurance, which branched out eventually to airport parking.
Later on, in 1990, ABC Holiday Extras bought its own off-airport, its first car parking company near Birmingham Airport christening it as "Airparks". It was only after 20 years, in 2003, that the company renamed to Holiday Extras. After 27 years, 8 cities, 28,000 spaces, and more than 7.5 million pleased customers, Holiday Extras offers some of the best rates and discounts in town then and now.
What They Do Best
But Google Holiday Extras and you find "airport parking" above anything else. After all, this is the signature service of the Holiday Extras brand. What HolidayExtras.co.uk does best is patching the hole in your pocket. There are many things that can go wrong even on a planned vacation, and holiday add-ons are one major boo-boo. The company, with its years of experience in the travel industry, is at the top of its game detecting typically unseen holiday faux pas.
Benefits of Pre-booked Parking
SO, why pre-book your airport parking? Why Holiday Extras? You plan your holiday for the longest time and you thought you've considered all areas of cost, till you decide to check-in for the night at an airport hotel instead of journeying at what time of the night or leave your car at an airport parking. Add-ons such as a "walk-in" airport parking or airport hotel can set you back way much more. Thus, including these particular add-ons in your travel plans can never be overstated enough. In particular you can get some fantastic Heathrow airport parking deals by using Holiday Extras.
Traffic jams, gate rates, time constraints, stress, and urgent situations are why it's a YES to airport parking and Holiday Extras. First, off-site parking with Holiday Extras is divine, with ground-level discounts that would save you 60% than you would splurge in standard gate prices. Also, pre-booking allows you to check out service options like transfer services and other extras (like, hey, free car wash) to help you consider what's suitable for your travel needs, and save time or a couple of sterling too.
Another great reason why to turn to Holiday Extras is the parking + hotel pre-booking combo that, with countless deals each week, you could score both for the price of 1, or for just a little bit more to add to the parking price or the hotel on its own. And with the Best Price Guarantee, you are sure to get the best deal out of hundreds of pre-booking airport parking deals or all your money back (more on the T&C). Holiday Extras can put together some amazing packages and deals for Heathrow airport hotels, which are definitely worth checking out.
Holiday Extras was definitely thinking ahead with this unchartered territory. I'll go as far to say how totally original, innovative, and thoughtful at the same time to have a company focus on the woes of travelling that benefit not just a particular target of people, but everyone, in fact!
Holiday Extras is an award-winning company designated so deservingly for its dedication to its clients and even its employees. Its accolades essentially reflect on Holiday Extras' motivation for satisfaction with its prime services, customer care, and career options.
Here are just some:
• Sunday Times' 100 Best Companies to Work For (2007 – present)
• Top 100 Call Centres (2008 – present)
• Best Insurance Provider
• Best Add-ons Provider
• Best Travel Trade Provider
Holiday Extras NOW
Alongside the HolidayExtras.co.uk rebrand, the website was too re-launched and incorporated with over 100 user-friendly changes in its user interface design to improve the customer's experience, still besides the dynamic pricing and the interactive number plate recognition. And in 2009, 80% of direct bookings was made on the Holiday Extras website.
HolidayExtras.co.uk is a truly revolutionary company in terms of travel convenience and comfort. This is a company that honestly considers customer care. Holiday Extras is satisfaction guaranteed. Best prices, dozens of extras, really warm staff, plus all the benefits of pre- booking, Holiday Extras is a party waiting to happen.
Disclosure:
This is a paid review article for Holiday Extras who offer a raft of very good travel related deals. Their online website is located at http://www.holidayextras.co.uk 
***
Josh Boorman
Backpacking Addictz
Twitter: @backpackaddictz