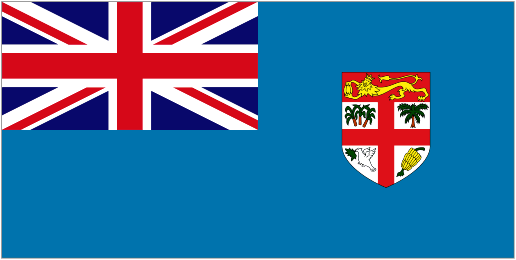 Backpacking in Fiji
The "Soft Coral Capital of the World", Fiji is known for diving and honeymooners. In fact, the Republic of Fiji is in the World's Top 10 for both diving and honeymoon destinations. When you dive and sink into a boundless and chromatic underwater world at any depth that your skill as a diver could get you, soft corals, caves, shipwrecks…you will understand how easy it is to utter "stunning".
Everything is "breathtaking" under the water, but do mind your air supply while you're down there. Fiji is that holiday that, for some, require great special preparation with time and finances. After more than 10 hours of non-stop flight, say from L.A., seeing what are known to be some of the world's friendliest people takes all frustrations away.
GEOGRAPHY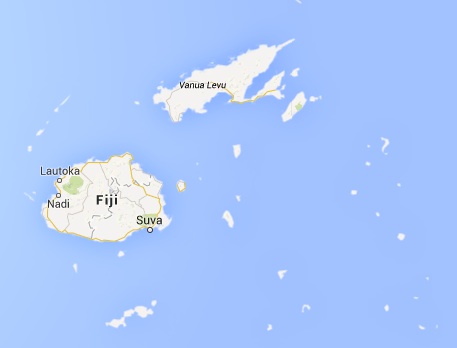 Fiji (18 00 S, 175 00 E) is an island group in the South Pacific Ocean, comprised of 333 islands in its 18,274 km2 territory. Fiji is located about two-thirds of the distance from Hawaii to New Zealand. Even with 300 or so islands and 500 plus more islets, only 10% of its area is actual land. Fiji's landscape is mostly mountains of volcanic origin. Its utmost summit is Tomanivi, 1,324 m above sea level.
CLIMATE
Fiji's tropical marine climate is one other factor, besides the vast oceans and marine life,  to its hotspot success. In Fiji, there is only a slight seasonal temperature variation. The wet season is from November thru April, and until January of this period, cyclonic storms can occur. The dry season, on the other hand, is from May to October. This is the peak season for travel to Fiji, and thus the peak for airfare and hotel costs as well.
PEOPLE
Fijians are numbered approximately at 890,057 (July 2011 est.). Most Fijians are native to the islands, locals who are predominantly a Melanesian-Polynesian mix. Indians are the second largest ethnic demographic, constituting  37.6% of the population, followed by Rotumans. The remainder of the population are Europeans, Pacific Islanders, and Chinese.
LANGUAGE
The island group of Fiji has in itself a quite a diversity of languages, numbering to 10. Of which, FIJIANand ENGLISH are the official languages. HINDUSTANI (FIJIAN) has also a huge linguistic group with just as much number of speakers as Fijian. Other languages spoken include local tongues such asROTUMAN, KIRIBATI, and so on.
RELIGION
As a result perhaps of European influence, even indigenous Fijians are mostly Christians, majority of which are Protestant, while the Indo-Fijians are mainly Hindus and Muslim. Methodism is higher in Fiji than in any other country. The largest Christian denomination in fact is the Methodist Church of Fijian and Rotuma.
ATTRACTIONS
Rave about the big smiles, breathtaking sunsets, and stunning underwater life. Fiji may be scant of fish, but never beauty, culture and ingenuity. Fiji, as we all know, is a world hotspot for divers and travellers alike, especially in Bega Lagoon, Somosomo Straits, and Rainbow Reef. But there's something for everyone, sports and cultural activities aplenty.
In the island of Viti Levu is the capital city of Suva that hosts almost 75% of the entire population, you'll find a great place to soak up some sun and culture. More so, culture can be best seen in the marriage of European and Fijian architecture of the Church of St. Francis Xavier at King's Road or the Harbour Front Building in Suva.
Plenty offbeat places and islands ought to be seen like Mala Mala Island in the Mamanuca Group of Islands with an exclusive 6.5 acres of fine talc-white sand where you can get beach and BBQ in one go. Venturing into other islands is how you enjoy the local vibe, as does staying on village homestays like inYasawas.
Enjoy getting lost in Fiji. After all this is how many travellers have been tipped to the real scene in Fiji – relaxing mud baths, hot springs, and lively Fijian villages.
FOOD
Fijian cuisine is a wedding of a influences and flavours. Local cuisines include Chinese and Indian, while international fares are all available. Fijian cuisine makes use of the ingredients it has and food comes out rich and hearty as a result. Although recently, tough times have restricted the locals the delight of their fresh meats, fish, and seafood that fares like pakapaka in coconut milk have become special meal.
Fijians do like their pork young and tender cooked in a lovo (underground oven or covered pit) with starchy veggies like yams, manioc, taro, bread fruit, and cassava. Although pork in Fiji doesn't always come pre-packaged as most of us have come to know of pork but, not for the faint-hearted, slaughtered.
Rourou is taro leaf usually cooked with coconut milk. Lamb used to be favorite, but health risks to Fijians caused mutton flaps to be banned. Despite its relatively small size, Fiji is 12th in the world's obese nations. But if health's no concern, just have a go at all Fijian cuisine can offer.
***
Backpacking in Fiji
Backpacking Addictz looks at Backpacking in Fiji.