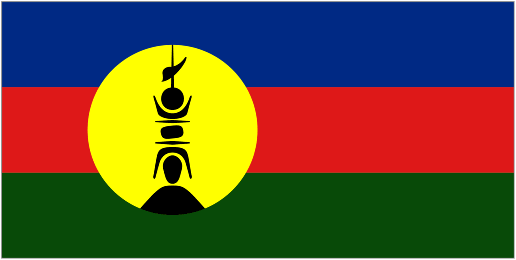 Backpacking in New Caledonia
The Territory of New Caledonia and Dependencies is the official name of the group of islands of New Caledonia. The Brits may have first sighted it and named it, in particular by James Cook (again), but ,at present, this is a special collectivity of France.
New Caledonia's everyday goings-on may not stir the world. Although, it is a renowned for its hotspot status to people from Australia, Japan, Korea and other nations in this side of the world who escape here- and the Kagu bird. This is the place to experience Pacific island living doused with French flair, a rare and worthwhile experience really.
GEOGRAPHY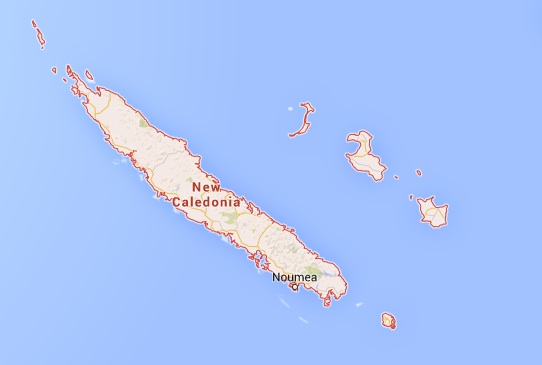 New Caledonia (21 30 S, 165 30 E) in Oceania is a group of islands in the South Pacific Ocean that hoists the flag of France. This archipelago of the Melanesian subregion has a land area of 18,575 km2 with a coastline of 2,254 km. New Caledonia is a land of mostly coastal plains with interior mountains, the highest being the Mont Panie, 1,628 m above sea level. The island group consist of the Grand Terre (the main island), the archipelago if Iles Loyaute, and numerous small islands and atolls.
CLIMATE
The tropical climate of New Caledonia is moderated by oceanic influence and trade winds. There are two seasons: cold (20°C-23°C), from June to August, and hot (27°C-30°C), from November to March.  Cyclone season occurs during the hottest months from January to March. Thus, the best time to visit is the months from September thru December, where it is not so hot, and the chances of rain, unlikely.
PEOPLE
New Caledonia had a population of 256,275 (July 2011 est.) of mainly Melanesian origins of the Kanak community, which constitute more than 40% of the total population. The European community ranks second in population size with 30% or so. A community belonging to an ethnic group Wallisian and Futunian make-up around a tenth of New Caledonia, whereas the remainder are circles of Tahitians, Indonesians, Vietnamese, Ni-Vanuatu, and others.
LANGUAGE
The FRENCH language came and spread with the occupation of France and the eventual setting up of settlements in the islands. Now, even the most secluded villages revere French and speak it as the national and official language. The gamut of languages have about 39 in its scope, more than 30 are of the Austronesian family. It may be difficult to find English speakers, but like immigrant languages likeJAPANESE, ENGLISH is used widely in tourist establishments like hotels, restaurants, and shops.
RELIGION
As is the case with most occupied territories, majority of the population come to acknowledge the Christian faith here in New Caledonia with more than 90% of the population as adherents. The New Caledonian masses are Roman Catholic, while Protestants have half thereabouts the Catholic demographic. There are plenty more Christian denominations, plus a small community of Muslims.
ATTRACTIONS
This Pacific island of New Caledonia many claim is a nature-lover's wonderland. Still and all, the island has more to offer besides the white-sand beaches and emerald lagoons at Iles des Pins, the mountain marvels like Mount Koghi, and botanical garden and zoo trips in Nouméa. Nouméa with its posh hotels, fine gourmet bistros, and expensive brands and boutiques, itself is a city like none where French and Melanesian influences collide, only to recreate an energetic while sophisticated neoteric vibe.
If you wish for an expedition to the Kanak culture, in the east, the slow-paced Loyalty Islands Lifou andMaré renders a fix steeped in the Melanesian traditions. The village of Yaté is one such place you'll find here surrounded by nature including waterfalls as it overflows with rich traditions.The world's largest lagoon surrounds New Caledonia, hence its wealth in marine treasures and creatures like dolphin and whales cannot be questioned. The genuine surprise of travelling to New Caledonia lies in the quiet of an unexplored island.
FOOD
New Caledonian food is another tradition awaiting the discovery of its taste and awesomeness.  French cuisine holds prestige as a major influence, although its juxtaposition with traditional island flavors is most sought after. Bougna, a traditional dish, is a great example of a hodge-podge of ingredients like meats, such as pork, chicken, crab, and, well, fruitbat, and some starch like sweet potatoes and yams.
Coconut crabs alone are big winners, as are other seafoods like the Pacific spiny lobster, prawns, and mangrove oysters. Raw fish in lime juice, ceviche-style, is also quite the New Caledonian crowd pleaser. Restaurants or hole-in-the-walls, New Caledonian gastronomy is an opportunity you can't and shouldn't pass.
***
Backpacking in New Caledonia
Backpacking Addictz looks at Backpacking in New Caledonia.