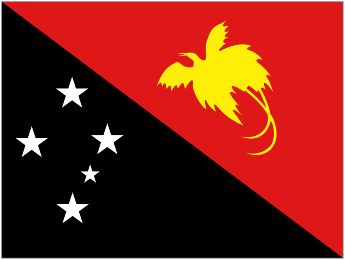 Backpacking in Papua New Guinea
The Independent State of Papua New Guinea (PNG) is one of the world's megadiverse places. Its mountainous terrain, add isolation generated the diversity in the flora and fauna of Papua New Guinea. PNG were ruled by three super powers since 1884, hence its complex cultural diversity.
However, Papuaniugini as the locals call it, is as untouched and unknown with almost no tourism infrastructure to this day. In fact, on a BBC show, a local Papua New Guinean said she has no idea what makeup is. Then again, this lack of popularity and reputation is its most compelling feature to its curious onlookers.
GEOGRAPHY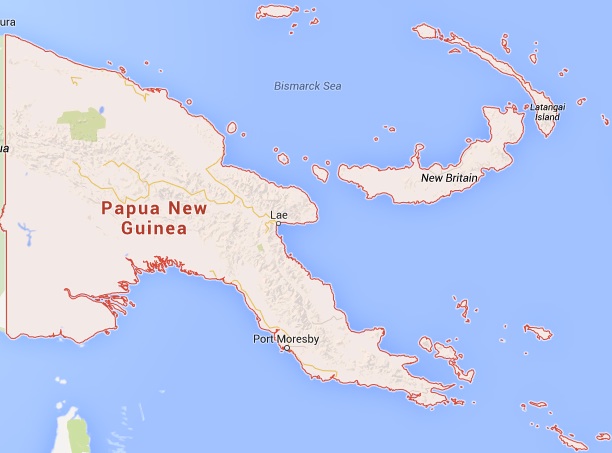 Papua New Guinea (6 00 S, 147 00 E) in Oceania is a group of islands of mountainous terrain, coastal lowlands, and undulating foothills. PNG has an area of 462,840 km2 making it the 55th largest country in the world. The highest point of all of PNG is Mount Wilhelm, 4,509 m above sea level. The archipelago is also home to one of the world's largest swamps along the southwest coast.
CLIMATE
The lovely tropical climate of PNG still is completely diverse as everything else in it. The two seasons of Papua New Guinea is not definitive as wet and dry. Rather, the  wet season translates (roughly December-March) to "more chances of rain", while the dry season (May-October), to "less chances of rain". Thus, mudslides are a recurring danger. With the likelihood of rain, add the heat and humidity factors at play year-round, the best period for travellers are the cooler and drier months between June and September.
PEOPLE
The heterogenuous population of Papua New Guineans is approximated at 6,310,129 (July 2011 est.).  In fact, PNG is one of the most diverse nations of the world in terms of ethnic composition. Of the thousands of separate communities and the hundreds of ethnic groups indigenous to PNG, Papuans, whose ancestors have been in the region for tens of thousands of years, are most predominant. Then, there are Austronesians, as well as those of other parts of the world such as Micronesians, Polynesians, Australians, Europeans, Chinese, and Filipinos.
LANGUAGE
The linguistic diversity of Papua New Guinea in its 600 or so islands is so incredible, it has a recorded 830 individual languages, according to Ethnologue. This represents a tenth of the world's total indigenous languages. The official languages are TOK PISIN (creole language), and HIRI MOTU, aside fromENGLISH. Tok Pisin is the most widely used language while English and Hiri Motu each has 2% of the population or less of number of speakers.
RELIGION
Freedom of belief is an upheld constitutional right in PNG. Majority of Papua New Guineans identify with the Christian faith. The bigger lot of the people belong to any one of the Protestant denominations (Evangelical Lutheran, United Church, Seventh-Day Adventist, Pentecostal, Evangelical Alliance, Baptist, and others).
Almost 27% are Roman Catholic. Although of the 90% or so of Papua New Guineans are Christian , many of them combine Christianity with traditional religious practices. There are also are some 4,000 Muslims and adherents to traditional beliefs like Korowai.
ATTRACTIONS
Papua New Guinea is a faraway land that's untold and largely unfamiliar. At the same time, it is a land of discoveries and activities ranging in intensity. From birdwatching  in serene Wau, lazy gazing at the chafing Mt. Tuvurvur near Rabaul, to taking it to the water diving in prime dive spots at the capital,Port Moresby and white-water rafting in the angry rapids of the Watut River, Papua New Guinea will not fail to impress.
As lively and energetic as it is during festivals and shows, there are many places to relax bush-side or beach side. There is no good or bad time to be in a place as surprise-filled and multifarious as Papua New Guinea. Another great option are the plantations, tea or rubber like that in Port Moresby's Kokoda Trail, within which, the Trail that is, you will also find the marvelous Wairata National Park, and the bewitching Sea Park Oceanarium.
To turn PNG into a familiar face, explore the boonies in the Highlands where villagers dwell and learn something new, like the Bena Bena Village – the region's largest organization of handweavers, or the remote villages in the Chambri Region with seemingly sturdy houses on stilts. You'll find there's more to PNG than impressions of poverty and backward living.
FOOD
Mumu is a traditional dish of Papua New Guinea, of roast pork, vegetables, rice, and the standard base of root crop, which, this time, is sweet potatoes (kaukau), sans spices. PNG gastronomy is typically bereft of busy flavours and spices. Other root crops include yams, taro, and sago.
Cultural influences have integrated European cuisine, and geography brought Indonesian flavours. But if you're dying for Chinese, authentic Chinese restaurants have run amok and are ready to serve delicious fare.
In Papua New Guinea, food is treated in a respectable way, making the cuisine enjoyable in a new light, and its partakers, beyond lucky. Beyond the luxury of Michelin restaurants, you appreciate a meal for the people who harvested and prepared it. PNG has fresh fruits and vegetables cultivated in fertile soil in the highlands and nurtured by its moderate climate.  PNG way is sitting on the floor with the banquet in front, or outside on a picnic in the bush. One thing is for sure, you won't starve.
***
Backpacking in Papua New Guinea
Backpacking Addictz looks at Backpacking in Papua New Guinea.