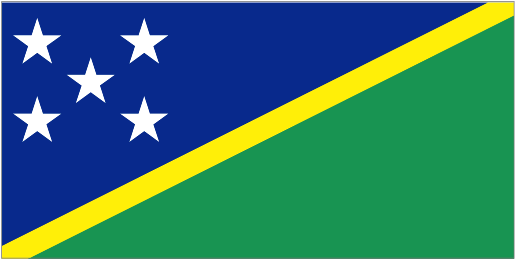 Backpacking in Solomon Islands
Solomon Islands, Diver's Paradise,  is much harder to quantify compared to counting its thousand or so islands. With a resplendent marine life, and a hush-hush travel industry publicity, the Solomon Islands remain a precious, undiscovered  gem in the South Pacific Ocean. In Solomon Islands, back in the 1930's, "headhunters" violently meant exactly how it is written.
The Spanish navigator Álvaro de Mendaña gave the islands its name, Islas Salomon. Nowadays, the proper name is "Solomon Islands", without a definite article.These days, Solomon Islands is a slowly developing country brimming with rich culture and remarkable natural beauty, and filled with some of the warmest, nicest people on the planet.
GEOGRAPHY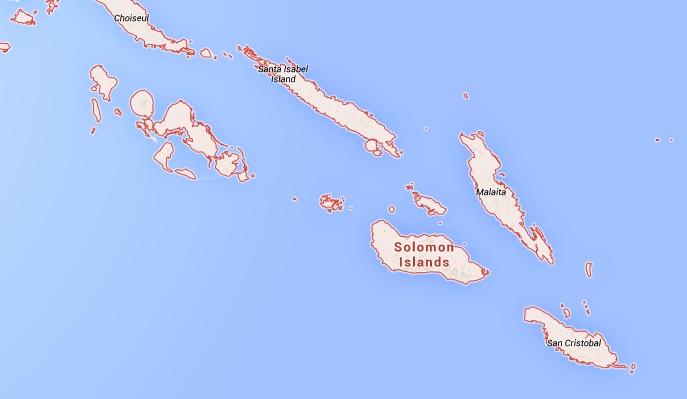 Solomon Islands (8 00 S, 159 00 E) in Oceania, is a group of islands just east of Papua New Guinea. The landscape is mostly rugged mountains, where the highest point is the Mount Popomanaseu, at a height of 2,310 m above sea level. Solomon Islands have an area of 28,896 km2 that includes some low coral atolls. The region is also astir with earthquakes and volcanism.
CLIMATE
The islands' tropical climate is extremely humid and the heat, oppressing. The mean temperature is 27 °C (80 °F), with a few temperature extremes throughout the year. The dry season is within the months of May to December. Monsoon winds pick up from mid-December to mid-April. The cooler periods are June thru August. Rainfall is light and typhoons are barely destructive in the islands. Climate-wise, the best time to visit the Solomon Islands are between June and September, although October to April is surf season.
PEOPLE
Majority of Solomon Islanders are Melanesian in ethnicity. Then Polynesians and Micronesians also have significantly-sized communities. Meanwhile, a few thousand are Chinese. Solomon Islanders as a total have a population of 584,578 (July 2011 est.).
LANGUAGE
MELANESIAN PIDGIN is the lingua franca of the Solomon Islands, spoken by more or less 94% of the population. And while ENGLISH is the official language in the islands, less than 2% of its population speak it. There are around 70 languages in the Solomon Islands, mostly are indigenous languages.
RELIGION
Solomon Islanders are predominantly Christian belonging to any of the variety of denominations including the Anglican Church of Melanesia, Roman Catholic, South Seas Evangelical Church, Methodist, and Seventh-Day Adventist. Some 5% of the population adhere to aboriginal beliefs, whereas the remaining practise Islam, the Baha'i Faith, Church of Jesus Christ of Latter-day Saints, Jehovah's Witnesses, and Unification Church.
ATTRACTIONS
Solomon Islands could perhaps be the Pacific Island's last paradise, retaining an unspoilt and relatively undiscovered tourist destination. A thousand tropical islands, 21,000 annual tourists, and 365 days, and you got yourself an exclusive island getaway. Of course, only a few of these islands can be visited likeGuadalcanal, Choiseul, Malaita, New Georgia, San Cristobal, and Santa Isabel.
At least any of the 900 or so volcanic islands could be the object of your exploration. Besides the marine life, the land offers a surprising mix of indigenous species, like reptiles and marsupials like flying foxes and phalangers. Just one look at the prime dive spots either of Munda and Uepi Island and you'll know that the marine life is superbly rich, thus its reputation as a diver's paradise.
And when you tire of solace, the Point Cruz Yacht Club is the place where traveller meets expats, locals, and other travellers for tips and conversation. You can also count on the capital Honiara in Guadalcanal should you fancy some culture and scenery, complete with museum and botanical gardens.
Here as well, you'll find Chinatown where you can sup and shop. Guadalcanal in itself calls for a major trip with sights like the WWII  Battlefield and the outlandish villages like Laulasi where you can easily soak up culture and learn a pijin word or two.
FOOD
Adventure in Solomon Islands lies too in the provisions of the land, otherwise known as Solomon Islander cuisine. Islander cuisine mingles with Asian and European gastronomy in these parts, and is thus a place for a traveller missing back home, wherever that is. But a part of travel and expedition is to sample the local fare, and taro is largely consumed and generously served everywhere.
There will be pork, chicken, and seafood with shell or scales, for instance ribs or crayfish served on rice with salad. Only a few restaurants exits here, hence the very little opportunity for tasting the local food. At times it pays to knock on someone's door to enjoy a local meal of steamed fish wrapped in taro leaves or just tapioca pudding.
***
Backpacking in Solomon Islands
Backpacking Addictz looks at Backpacking in Solomon Islands.