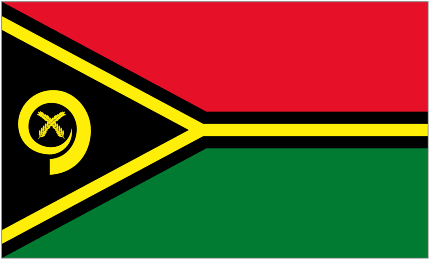 Backpacking in Vanuatu
The Republic of Vanuatu is a group of 83 interesting islands in the South Pacific where people thrive on life's simplest luxuries, that for many do not even include power and water supply. With the quality of an undiscovered island paradise, Vanuatu has been an infamous destination for the Survivor series banking on its pristine and untouched natural landscape.
Its simplistic lifestyle manifest with a lack of standard amenities have little effect on its independence, for Vanuatu that combines the words "vanua" for land or home, and "tu" which means stand asserts its status as a self-governing nation. Plan a Vanuatu vacation and fall in love with the so-called "Islands of Fire".
GEOGRAPHY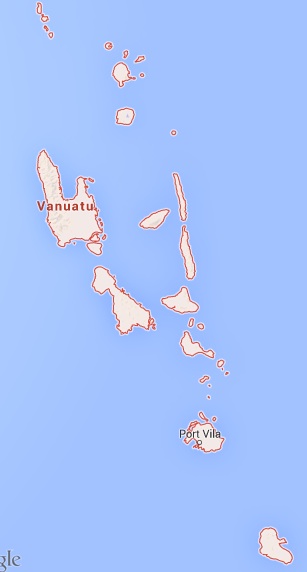 Vanuatu (16 00 S, 167 00 E) is a Y-shaped island nation of four main islands and 80 smaller islands with an area of 12,189 km2 in the South Pacific Ocean. Vanuatu which is of volcanic origin is mostly mountainous, with narrow coastal plains. The tallest point in Vanuatu is the Tabwemasana with a height of 1,877 m above sea level. Sixty-five of these islands are inhabited. Several islands have active volcanoes.
CLIMATE
The climate in Vanuatu is tropical with a dry season from April to September, and a wet season from December to April, with dry rain-shadow areas in between. Vanuatu's climate is moderated by the southeast trade winds. Cruise season, on the other hand, is between the months of May and October when the days are pleasantly dry with cool evenings. The daily temperature range is between 20-32°C.
PEOPLE
Vanuatu has a population of 227,574 (July 2011 est.) with male Ni-Vanuatus outnumbering their females by 5,000. The Ni-Vanuatus, as the inhabitants are called, are of Melanesian origin and comprise the majority of the population by more than 95%. The remainder is made up of Europeans, Asians, and Pacific Islanders. According to the Happy Planet Index, Vanuatu is the world's most ecologically efficient country in achieving high well-being.
LANGUAGE
Vanuatu is known to have more than a hundred languages, and within this list, three official languages:BISLAMA, ENGLISH, and FRENCH. Around three-quarters of the population speak one of the local languages such as AMBAE and EFATE. Still less than 2% speak English, and even less, French.
RELIGION
Ni-Vanuatus are mainly Christians of a variability of denominations, predominantly Protestant that is adhered to by more than half the entire Ni-Vanuatu population. Denominations within the Protestant faith are Presbyterian, Anglican, and Seventh-Day Adventist. Roman Catholics too have a sizable demographic. The remainder practise other beliefs, if not some Christian denomination.
ATTRACTIONS
For many a traveller, Vanuatu is paradise on earth, a quality many Pacific Islands share. Vanuatu atop many others earned its hotspot destination despite restricted access to potable water and electricity in some areas. But it is this same crude, agrarian quality like in Malekula that earned its good reputation to travellers and Endemol. I mean fluorescent planktons in August, come on!
Port Vila, the coveted capital, in Efate Island provides plenty of get-to-know-Vanuatu opportunities, which refreshingly excludes hawkers. Everything is within a small distance from Port Vila after all, like the Ekasup Cultural Village, the arguably most scenic island (and diving spot) in Vanuatu – Espiritu Santo Island, the Hideaway Island, the Harbour (for game fishing), and the local markets especially Mama's Market  right at the harbourfront.
Safari is done with a snorkel, and even off-road buggy is possible in Vanuatu. Besides the  bubbling volcano Mt. Yasur in Tanna and lush tropical flora at Mele's Secret Garden, Vanuatu is also capable of offering colorful cocktails and gourmet grub.
FOOD
The local cuisine is diverse and multifarious despite its significant homogeneity. The multicultural background of Ni-Vanuatu includes French, Italian, Spanish, Chinese, and Mediterranean influences. Seafood is integral to the local fare and is even the obedient ingredient in the speciality, coconut crab.
The significant role of starches is prominent in the local dish called  lap-lap, a root vegetable cake of grated yam, banana, and/or cassava, doused in coconut cream. To top it all off, the quality of steaks are supreme, unlike the western, mass-produced sort we have. Oh, and all kinds of alcoholic beverages are available as well, beer or that "relaxing" more like sedating kava.
***
Backpacking in Vanuatu
Backpacking Addictz looks at Backpacking in Vanuatu.