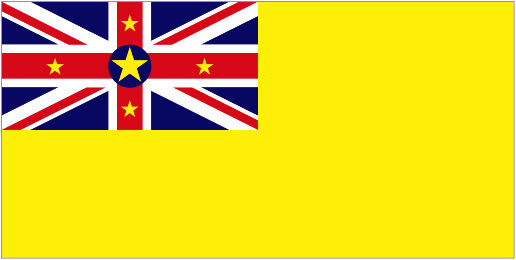 Backpacking in Niue
The Rock of Polynesia, Niue is the world's smallest independent nation. As such, this is no typical Pacific Island paradise with palm-fringed beaches. In fact, in one of the largest coral islands, there is no such thing. But what you for sure you'll find here is wi-fi, as the world's first Wi-Fi nation.
Formerly Savage Island, Niue has a rather harsh exterior, as one of the world's biggest coral islands, best approached with a sense of creativity and adventure – none of those palm-fringed island sorts. Still, it has warmth and beauty that lures creatures of the sea to its embrace. Niue is as you would say "New Way", and rightfully so, a new way to experience the Pacific.
GEOGRAPHY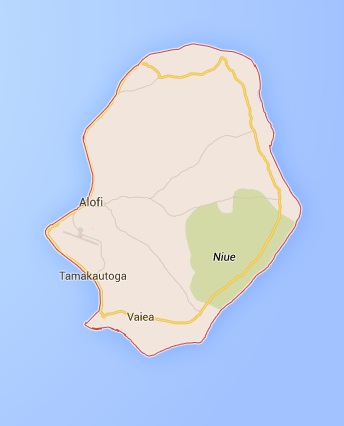 Niue (19 02 S, 169 52 W) is a coral island in Oceania, South Pacific Ocean, east of Tonga with an area of 260 km2. The rocky island is composed of steep limestone cliffs along coast with a central plateau. The highest elevation is an unnamed location near Mutalau settlement, 68 m above sea level.
CLIMATE
The tropical climate of Niue is moderated by the southeast trade winds. Most rainfall occurs between November and April, the low season, coming with a temperature of 30°C. Niue is ideal for a vacation between the months of May and October when the weather is drier and the temperature, lower. At this period, the average temperature during the day is 27°C. On the other hand, November to June is when you'll find accommodation discounts, being the low season.
PEOPLE
The inhabitants of the island are called Niueans with a current population estimate of 1,269 (July 2012 est.). The natives of the island that predominantly descended from Tonga, Samoa, and Fiji, account for about 78.2% of its population. There are Europeans, Asians, and mixed ethnicities.
With Niue's free association with New Zealand, Niueans are New Zealand citizens, under Queen Elizabeth II's rule, the head of state. Thus, majority of diplomatic relations that involve Niue are conducted by New Zealand in its behalf. Also, about 90% of Niueans live in New Zealand.
LANGUAGE
ENGLISH is the official language in Niue used and spoken by virtually the entirety of the island. Another language, that is also called NIUE, that sounds similar to Tongan, is also spoken by a minority of the inhabitants.
RELIGION
Ekalesia Niue or the Niuean Church is one of the religions of Niueans. This is a Protestant church closely related to the London Missionary Society and adhered to by 75% of the population of Niue.
As Niue is predominantly Christian by religious belief, other practices include Latter-day Saints, Roman Catholic, Jehovah's Witnesses, Seventh-Day Adventists, and others. Baha'i is practised by around 20 people – a meager 1.5% of Niueans but 19th in the world based on proportion to population.
ATTRACTIONS
Niue imposes a facade of an isolated destination of a nation, but, really, it's hardly ever short of company. Its beauty and allure is in its very remoteness – that feeling of having an island to yourself. To add, Niue has sparse hotels, only as much as it can accommodate.
How more exclusive and serene can one feel than when underwater in Avaiki, Limu, or Vaitafe. Rest assured, its jagged coastlines, coral reefs, and clear blues are never too crowded for diving, snorkeling, and fishing as in the fabulous Matapa Chasm.
Caving is a delightful and popular sidetrack to all the water fun in the island country. The cool and coloured Palaha Cave comes with a small pool at its mouth that caused many to regard as the best romantic spot during sunset.
There also is the bewildering archway of Talava Arches which contains amazing formations, stalactites and stalagmites included. Put in history, Avaiki Cave becomes a site full of perspective as the spot where the first settler's canoe landed.
Best of what a traveler can do is engage in interaction with Niue's natural beauty in the Huvalu Forest Conservation Area and the Togo Chasm both abounding with flora and fauna. Of course, beauty exists in its people as well, and such is highlighted in energy-filled places like the market of Alofi or fishing sites of Avatele Bay.
FOOD
Niue has lots of ways to make it desirable, one being the cuisine. The Niuean cuisine makes use of the provisions given by the land such as meats and seafood (fish as staple). The island truly sets the mood with a total absence of most western food chains. And what's left are local grub like uga or coconut crab and all the sweet, tropical fruits you can ask for such as passion fruit, papaya, and bananas.
And Niueans do not just dump stuff in the umu or earth oven. Rather, color, presentation, and overall proportion are important factors to creating a dish. They too have their methods as in curing and smoking ham. Fish is consumed in many ways from grilled, roasted, fried, to even
raw. Vegetables are also a heavy part of the Niuean diet. Niueans are passionate about their food, as should the traveler be eating them.
***
Backpacking in Niue
Backpacking Addictz looks at Backpacking in Niue.