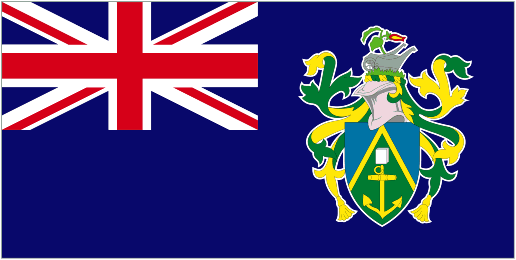 Backpacking in Pitcairn Islands
Welcome to the small Pacific Island of The Pitcairn, Henderson, Ducie, and Oeno Islands, one of the most remote places on earth. The view from a cliff overlooking Adamstown appears just like that, isolated and unheard of. With mostly dark and dirty events immortalized in writing, Pitcairn comes off as unappealing as a penal colony of virtually every Pitcairn man implicated of rape or molestation of its young women.
Thus, Pitcairners have learned to shut themselves down from, and, worse, loathed journalists. Travelers' fear may after all be justified. Then again, a look into the eyes of what seems like gentle, island folk requires for a second, unbiased look at the island society. The actual Pitcairn Island has but 52 people, but each Pitcairner is part of the Pacific story, and as such needs to be equally celebrated.
GEOGRAPHY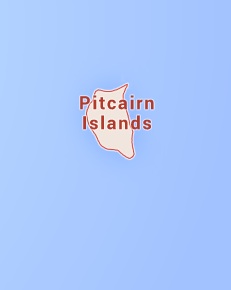 The Pitcairn Islands (25 04 S, 130 06 W) are a cluster of four volcanic islands (Pitcairn, Henderson, Ducie, and Oeno) that form 47 km² of volcanic grounds, high cliffs, and rugged limestone coastlines which make it nearly inaccessible.
Thus, the Pitcairn Islands is considered Britain's most isolated dependency. The tiny Pacific Island stands midway between Peru and New Zealand. Only the larger island, the Pitcairn Island, is inhabited. The highest point is the Big Ridge, standing 347 m above sea level.
CLIMATE
Located just underneath the Tropic of Capricorn, the climate in the islands is tropical. In fact, the climate enjoys a warm weather the year round with a temperature range of 17-25°C during the winter and 25-35°C in the summer.
PEOPLE
The small territory of the Pitcairn Islands is hard for access especially without a port or natural harbor, and can only support a small population of around 50 people, as of 2012 estimates. Also, the Pitcairn Islanders or Pitcairners inhabit only the Pitcairn Island, of the four islands and islets. Pitcairners are known to be descendants of Bounty mutineers who intermarried with Tahitian wives.
LANGUAGE
PITKERN, a creole language derived from 18th century English with elements of Taihitian (language), is spoken as the first language in the islands. Pitkern is taught alongside ENGLISH in the one and only school in Pitcairn Islands, which remains the official language.
RELIGION
The current Pitcairn Islander religious beliefs are influenced by the Seventh-day Adventist mission from back in the 1890s. The entire population of the Pitcairn Islands is, as a result,
Seventh-day Adventist. However, in recent years, there are about 8 islanders who worship on a regular basis.
ATTRACTIONS
"An exquisite and exclusive beauty" best describes the Pitcairn Islands. Hardly accessible maybe the land but the people are most genial. This was not so at one "strict" point in Pitcairn Islands' history, but the current era sees a more relaxed island vacation nation that banks on its arts and crafts as much as its tourism for local economy.
Dubbed as Paradise Lost by journalist Kathy Marks, Pitcairn Islands is a wild ride, by foot up Christian's Cave, by quad over the red dirt trails, or by arts and crafts exhibits. Even more profitable is the nature's own art in the form of Pitcairn Islands' flora and fauna. Henderson Island is home to several endangered species of birds and, thus, takes prestige as a UNESCO World Heritage Site. Dulce is a must see if only to see holiday in a local's eyes.
FOOD
Sinking in the life of a Pitcairner includes embracing the food as well. Seafood is nothing short of exemplary in freshness and flavor. Restaurants appear scant but the diversity in eats and nibbles may outdo your expectations. Nanwi or bluefish is abundant and a local favourite, as are tuna, grouper, red snapper, whitefish, wahoo, and so on, and so on.
A yummy side is their "mashed" starches using the provisions from the land like breadfruit, sweet potato, or bananas which they bake with milk and sugar until it achieves a custardy consistency. Pineapples, melons, citrus fruits, and bananas are ideal for cleansing the palate after a hearty, complete dish.
A small co-op store stocked with foodstuffs from New Zealand and French Polynesia are available. Meanwhile, other, or perhaps the only food establishments on the island such as Betty's Bakery, Bounty Delectable (largest burgers on Pitcairn), Brown's Bakery, Christian's Café, and Fletcher's Café are deserving of attention and even frequent visiting.
***
Backpacking in Pitcairn Islands
Backpacking Addictz looks at Backpacking in Pitcairn Islands.