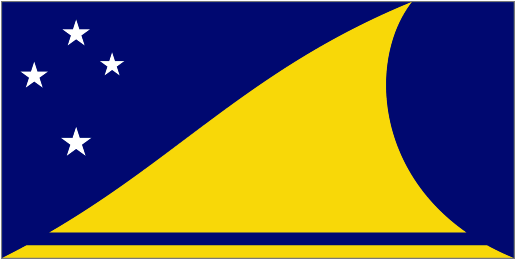 Backpacking in Tokelau
Tokelau renders an ideal island holiday under a beautiful, hot sun with the bluest of oceans. From the air, however, one can see how incredibly vulnerable and solitary Tokelau is. Yet, the only way to get in and around Tokelau is via sea on rusty steel buckets such as the MV Naomi and MV Tokelau.
Despite staring out into seamless seas, the islands have a severe dearth of drinking water. Amid its location smack in the Pacific typhoon belt, even rainfall for drinking water remains insufficient to provide lovely residents a week's supply. There may be no streams or rivers, and have one restaurant and one post office, but the place abounds in magnificent blue lagoons and its folks, the 2nd most obese in the world.
GEOGRAPHY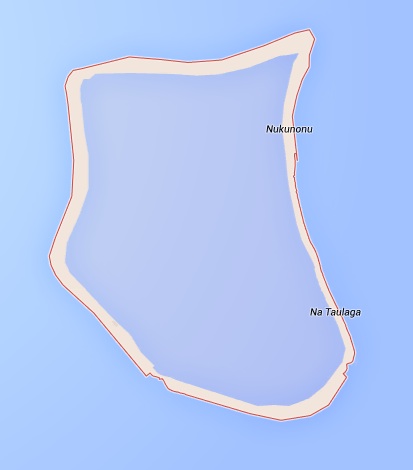 Tokelau (9 00 S, 172 00 W) is a territory of New Zealand of low-lying coral atolls that is 12 km2. The three atolls, Atafu, Fakaofo, and Nukunonu lie north of the Samoan Islands, south of the Phoenix Islands, east of Tuvalu, southwest of the Line Islands, and northwest of Cook Islands. Tokelau enclose large lagoons, surrounded by reef-bound islets, where the highest point (in the entire territory) is an unnamed 5 m elevation. Tokelau also has limited natural resources.
CLIMATE
Located in the Pacific typhoon belt, Tokelau has a tropical climate with heavy, but rare and unpredictable rainfall. December to March is cyclone season, while November thru January is packed with Tokelauans returning home for the holidays. Thus, April thru October is the best time to travel to Tokelau.
PEOPLE
Tokelauans are descended from Polynesians, the dominant ethnic group. (The country has no minorities.) The remote islands have a du jure population of 1,368 (July 2012 est.) distributed within three villages, which is beyond what the islands can support. Despite having a low income, the life expectancy in the islands is 69 years, comparable with parts of Europe.
LANGUAGE
The country of Tokelau has two living languages. The main language in the islands is TOKELAUAN, a Polynesian language closely related to Samoan and Tuvaluan. ENGLISH is also spoken.
RELIGION
The religion adhered to by most Tokelauans is Christianity, mainly the Congregation Christian Church of Samoa, mostly by inhabitants of Atafu. Roman Catholic has the second most number of Tokelauans, typically from the atoll of Nukunonu.
ATTRACTIONS
No airports, ports, or harbors, add a declaration of a State of Emergency due to water shortage and Cyclone Percy, Tokelau appears unwelcoming to travelers. But this dot on the Pacific lays out so much more in offer. Unfortunately, travelers may have little time to discover with oceans slowly arising, which eventually may sink these lovely atolls to oblivion.
Astounding blue lagoons awaiting you make the twenty good hours of sailing from Samoa to Tokelau and the seasickness so worth it. Tokelau (North Wind in Polynesian) is one of the most desolate places you'll ever see, but the upside to this is a completely genuine, indigenous culture in Atafu, Nukunonu, and Fakaofo are preserved within by the very waters around it.
FOOD
Tokelau is overcrowded alright, what with one restaurant in the only hotel in the country. New Zealand dollars are the currency in use. One has the option though to avoid the crowd and the expenses by living as the locals with a subsistence lifestyle and catching your own food.
Grilled fish and seafood, steamed lobsters, and so on are worth getting your hands wet and fishy, rather than having awful, tinned meats. Yes! As barely anything grows in the atolls besides taro and coconut, all else are tinned anyway.
Tokelau for sure is no luxury destination for both the traveler and the gastronome. What one will find is a meager lifestyle that not any excess money will get you around these parts. But what you'll have is community and party, a lot of it.
***
Backpacking in Tokelau
Backpacking Addictz looks at Backpacking in Tokelau.