Amsterdam city is packed with tourists all year long. Even though it gets pretty freezing in the winter time, the capital still manage to attract tourists thanks to its relaxed atmosphere and beautiful surroundings.  Because Amsterdam is a place where people tend to come back to, it is nice to plan your trip around unique events, so then you can make sure you will be able to experience something new and different. Many important events occur in Amsterdam every year. Some of them are extra special and fun. In our "Top 5 Amsterdam festivals" list we made sure to include all of these festivals so you will be able to enjoy them as well!
1.       IDFA- International Documentary Film Festival Amsterdam
Where? Around all the main cinemas in town
When? November each year
More info? Click here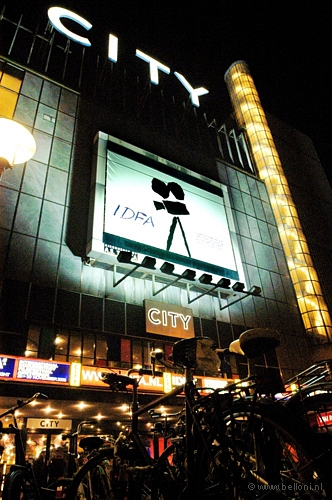 IDFA is the one of the biggest international documentary festivals in the entire world. Every year journalists, TV stations, important authors and film lovers, arrive here in order to watch interesting movies that discuss important issues. The movie's directors come here as well in order to answer questions from the audience and talk about their film. Michal Moore was maybe the main reason for the increase in watching documentary movies, but you can trust us when we say: you haven't seen anything yet.
2.       Gay Pride
Where? On Amsterdam's canals
When? August each year
More info? Click here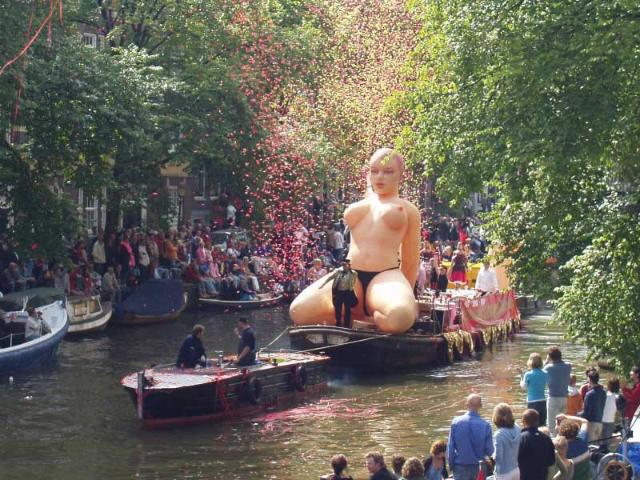 Amsterdam gay pride is a huge party full of happiness, music, colors and beautiful people. During the festival you will be able to enjoy different boat shows, cultural activities and a lot of dancing. The best thing about this festival is the fact that the whole city gets to party together regardless of each person's sexual preference, religion or background. Make sure to arrive early in order to get a good view point; that will guarantee you to be as close as you can to the floating boats and be in the middle of the party!
3.       5 days off festival
Where? Different venues around the city and extra free concert on the Leidseplein square
When? Changing dates each year. This year the event will occur in March
More info? Click here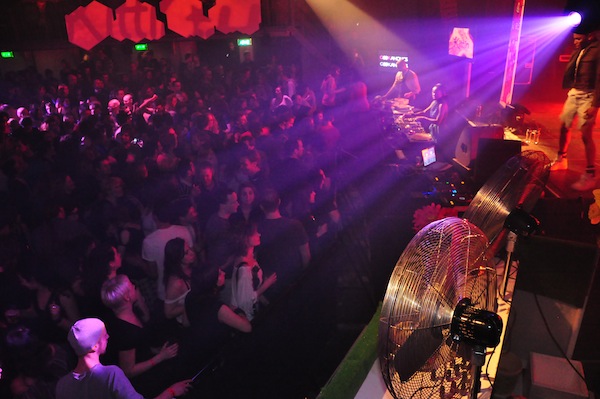 The vision behind 5 days off festival is to bring people from different social groups together, unit them for few days, and let them enjoy music together. The festival combines parties with famous DJ's, young musicians from all over the world, live performances and a lot of electronic music. All the different parties happen in famous venues around the city: Melkweg, Paradiso and Heineken music hall, are just some of the spots where the events take place.
4.       Taste of Amsterdam
Where? Amstelpark; Europaboulevard, 1083 HZ Amsterdam
When? June each year
More info? Click here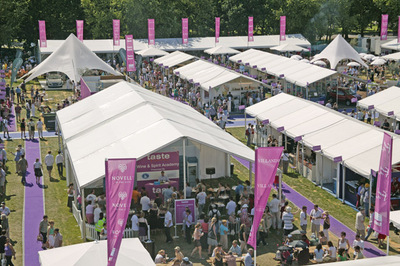 This amazing food festival is a fun experience to every person out there: the location is absolutely beautiful, the food is delicious and the offered restaurants are unique and luxury.
Taste of Amsterdam is a stylish event where first class restaurant provide small dishes for a friendly price. Each dish is being made with the highest standards and a lot of attention. The visitors of the festival get the change to taste exclusive foods for a small amount of money. Many famous people tend to arrive to this festival so the general feel is chic and prestigious.
5.       Queen's day
Where? All over town
When? 30th of April each year
More info? Click here
Queen's day is by far the biggest event in the Netherlands. The day was invented in order to celebrate the birthday of the queen. Even though the actual date is not the birthday date of the current queen, it doesn't stop the Dutch people from partying all day long while wearing orange clothes, (orange is the symbol color of Holland as it refers to the name of the Dutch royal family, the House of Orange). Aside from massive street parties and a lot of boats packed with dancing people, there are free markets all over town where people are allowed to sell all their personal belonging. If you happen to be in Amsterdam during Queen's day, don't forget to dress up in orange and be aware of pickpockets!
Easytobook.com offer many deals for hotels in Amsterdam. Book your accommodation in advance and enjoy your stay!
By Yuli Linssen Kaminitz, guest blogger from EasyToBook.com