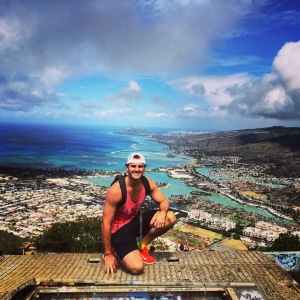 My Day Trip to Koko Head Mountain Hike
After spending three or four days in Waikiki in Honolulu, Hawaii I was starting to go a little bit stir crazy given the fact that Waikiki a super touristy Hawaiian destination.
There were only so many touristy bars, restaurants and shops that I could handles where they were filled with loud mouth tourists dominating the atmosphere, so I really needed to branch out and find some adventure in Hawaii.
But what was I to do, where was I to start and how was I to find this sort of adventure that I usually like to find when I travel abroad?
I thought to myself that I needed to get myself involved in some activity and I certainly needed to get away from the tourist strips of Waikiki. Then I remembered that I recall seeing some great trails up the mountains of Hawaii that looks absolutely incredible. Since the geographic landscape of Hawaii is so mountainous and volcanic there are a large number of very cool trails to find all over Hawaii.
I started to look into this a bit more and I found a few hikes close by to Waikiki the one in particular which I took a liking to was Koko Head. It was a relatively short hike sitting at a bit over 1200 foot in height and looks over the beautiful Hanauma Bay.
I guess the reason why Koko Head stood out amongst the other main mountain hike in the area called Diamond Head in Waikiki is because it was twice as long in length to climb, it involves actually travelling out the touristy Waikiki area and the surrounding area of Koko Head looked more aesthetically pleasing.
Travel from Waikiki to Koko Head
After speaking to a few of the locals are getting a bit of information on the best way to get to Koko Head I ended up getting on public bus which then transferred to a destination outside of Waikiki called Hawaii Kaii Town Centre. From there I got on a second public bus which took me up close to Koko Head and drop me off pretty much in a suburban area.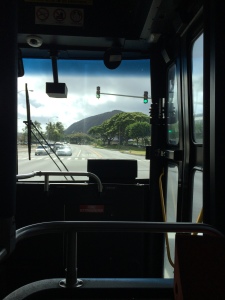 I got off the bus and realised that I surrounded by quite and peaceful suburban houses. I then walked about 20 minutes through the streets and then the National Park of Koko Head. Then all of a sudden right before my eyes was the magnificent Mountain herself that I had decided to conquer.
By this stage there was definitely no backing out as I had come all this way, I had caught two buses through the bustle of busy Waikiki to find a more peaceful and suburban part of Hawaii to then come before this large mountain that I had come to climb.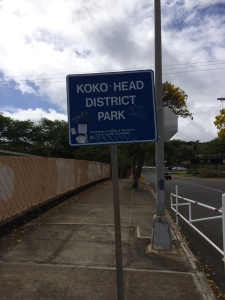 To look at Koko Head mountain hiking trail it was beautiful in its simplicity since the trail was in one straight line from the very bottom of the mountain right to the top and as you can see from the photos in this blog post the steps were actually created from old wooden Railway sleepers which made the trail aesthetically pleasing to look at.
Climbing Koko Head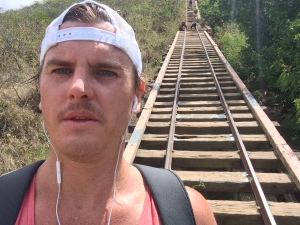 Given that we were visiting Hawaii in the summer there was no doubt that the weather and temperature was very humid and hot, luckily I had brought along plenty of water with me, I had my day pack, my new pair of Nike running shoes, some decent tunes and there I was all set to take on this mountain which stood before me.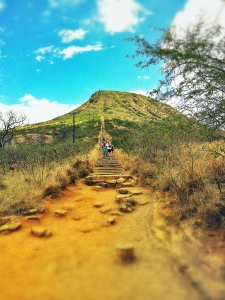 My goal was not to dawdle along the way but to put some effort into climbing the mountain at a relatively quick pace. I mean I wasn't out to break any records but I did want to use the adventure as a challenge for me both physically and mentally. I got to the foot of Koko Head mountain at around 9 am in the morning and the sun was definitely beating down but already a few other people who had started the trek earlier were on there way back down whilst others were just kicking off their trek like me. In hindsight I should have probably worked out the route of how to get there a lot earlier and got to the mountain around 7 am in the morning as it would've been beautiful to see the sunrise come up over Koko Head mountain.
If you have a look at the trail which trails up to the top of Koko Head mountain you will see that it starts off at a very easy angle and the higher up the mountain you go it clearly becomes far steeper and more challenging to the person climbing the mountain.
There was one particular section of the trial where the railway sleepers steps crossed over a split in the mountain and formed a bridge that you had to be very careful because the only thing between you and a 5 m drop was the spaced out sleepers forming a bridge under your feet.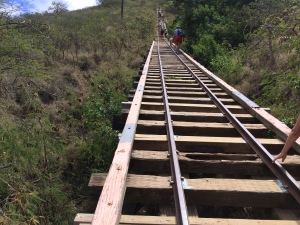 So you had to be very careful to watch your step so that you didn't fall between the cracks and cause yourself serious damage.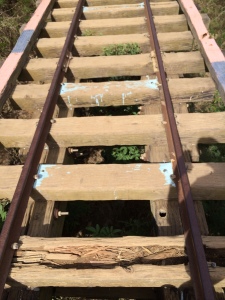 After about 45-50 minutes of climbing I finally reached the top of Koko Head mountain and there was a bit to do at the top as I explored around the top of the mountain there were different angles of photos opportunities and there was a huge steel platform that had been built at the very top of Koko Head mountain which was the first angle in order to get some amazing pictures and background views of the whole coastline along the Waikiki strip.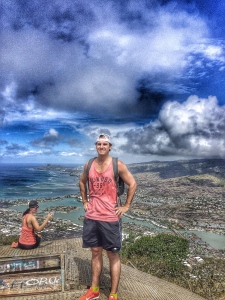 You can also have a look over the other side of the mountain and have a look at the pristine coastline and rolling green mountains and hills which were over that side of the island.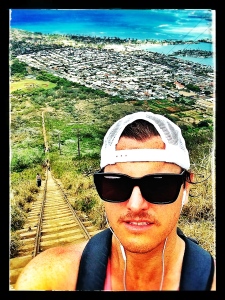 Return from Koko Head
After guzzling most of the water that I had left and taking a number of fantastic scenic pictures from the top of the mountain side I then decided I should return back down the mountain whilst it was quicker going down the mountain you still had to be very careful because at various points throughout the trial it was so steep that you could've ended up falling a long way if you missed judged the step which would've resulted in a serious accident.
After returning to the bottom of the mountain I felt a deep sense of accomplishment as I turned to look back up the mountain and see what I had just conquered it was a fantastic feeling and one that I will never forget. I am certainly very grateful for having taken the time out to break away from the very touristy parts of Waikiki to roll solo and explore some of the lesson nine parts Honolulu in Hawaii.