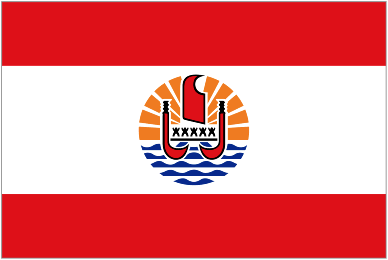 Backpacking in French Polynesia
Go to the Overseas Lands of French Polynesia for a holiday without pretentions – a pure unadulterated island holiday paradise. Formerly the French Colony of Oceania, Tahiti and French Polynesia have some pretty swanky resorts. However, in order to have a good time here, one need not remortgage one's property back home for a myriad of accommodation and activity selections here. French Polynesia is a playpen for the rich and famous, is ludicrously lavish in style and cost. But Polynesia on a penny is not impossible. So bask in Bora-Bora, eat mahi mahi, and just be over-the-top happy.
GEOGRAPHY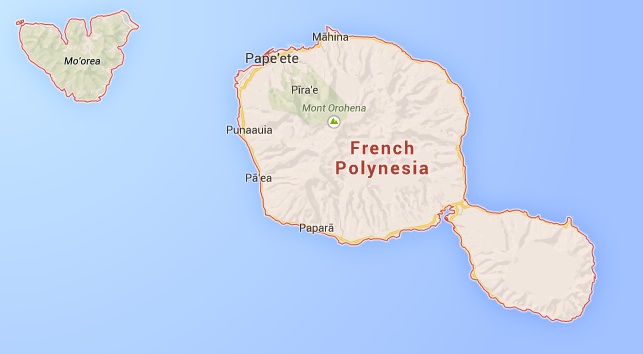 French Polynesia (15 00 S, 140 00 W) is a territory in the South Pacific Ocean composed of five archipelagos – Archipel Des Tuamotu, Iles Gambier, Iles Marquises, Iles Tubuai, and Society Islands (118 islands and atolls), that sum up to an area of 4,167 km2.
Polynesie Francaise is a territory that has a mixture of rugged high islands, and low islands with reefs. The highest point is the towering Mont Orohena, 2,241 m. Makatea in French Polynesia is of the three great phosphate rock islands in the Pacific Ocean, which include Banaba (Kiribati) and Nauru.
CLIMATE
The delightful tropical climate in French Polynesia is to credit for the fairly pleasant year-round weather. Any time is good a time as ever to see the islands, although there are occasional cyclonic storms in January, though none so critical as to spoil your holiday.
PEOPLE
The current population of French Polynesians is 274,512 (July 2011 est.). Majority are ethnically Polynesian while the remainder are immigrants or descendants of immigrants. About 12% of them are Chinese, 6% are local French, while 4% are metropolitan French.
LANGUAGE
Thus, FRENCH is the only official language of the islands. In a 2007 Census, French is reported to be the language spoken in the home by around 68.5 % of French Polynesians, while 29.9% speaks any of the Polynesian languages, predominantly TAHITIAN. Still, the small community of Chinese immigrants uses Chinese language, one of which is HAKKA.
RELIGION
The main religion adhered to by French Polynesians is Christianity. The large majority belong to various Protestants churches and denominations, in particular, the Maori Protestant Church. A sizeable ratio is Roman Catholic.
ATTRACTIONS
Tahiti and French Polynesia trickles with a tranquil quality, ornate with turquoise waves that break over the underwater rainbow that are the reefs and the romantic reddening sunset that slowly embraces the land in time, as is common scenery in Bora Bora, Tahiti, and Moorea. These places, while absolutely stunning (also expensive), is not everything French Polynesia either represents or offers. True, relaxing retreats in French Polynesia are luxurious in quality and price.
Apart from sun, sand, and 4.7 million km2 of seazone (the size of EU), surprises are a factor in Tahiti and her islands, still water-centric like the Blowhole of Arahoho where the ground connects with the sky through water shooting up. And when lying lazy by a clear lagoon is too much inactivity, out of the water, one can mountain climb on Bora Bora, sink in deep in local culture, the Le Marche in Papeete, and feast in company of the humpback whales of Rurutu.
FOOD
Food is in the heart and in the air of Tahiti and her Islands, particularly in the Tahaa Island-the so-called Vanilla Island where the wind wafts the sweet scent of vanilla from its many vanilla plantations. While Chinese, Vietnamese, French, and Italian food are ubiquitous, Polynesian specialities are totally irresistible. Tahitian street gnosh may include steak, chicken, chips, poisson cru, shish kebabs, and brochettes.
A true Tahitian feast will include a roasting suckling pig with fafa, smoked breadfruit, and/or mountain bananas. In some places, the European-Tahitian fusion is characterized by local ingredients cooked with European techniques. Fish, such as mahi mahi, bonito, and tuna prepped many ways, for sure, is what most enjoy here – fried, grilled, roasted, and raw. Both life and food are good in French Polynesia.
***
Backpacking in French Polynesia
Backpacking Addictz looks at Backpacking in French Polynesia.