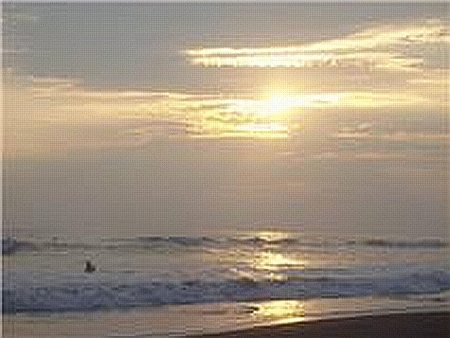 Nestled in the heart of Costa Rica's pacific coast, Dominical is a diminutive surfer's town that has been seducing backpackers with its laid back charms for years. Though not as busy as Vang Vieng and other backpacker havens, Dominical is still undoubtedly a backpacker's town.
The three or so streets that make up the place consist of eating and drinking places, tour operators and gift shops. The beach is fringed with locals selling painted sarongs and hippies offering Indian Head massages and carved wooden 'memories' in exchange for donations to fund their travels. Despite its clear Gringo focus, the town remains relatively undeveloped: there are no paved roads, no beachfront developments and the only cash machine in the area is a five minute walk away.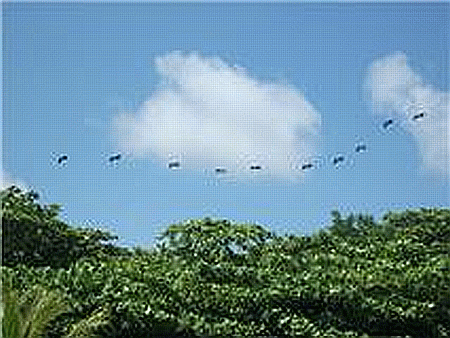 Luckily, this lack of development doesn't extend to the bars and restaurants: you can find killer Margaritas at San Clements whilst Tortilla Flats serves up the best calamari and plum sauce I've ever tasted. There is a small traditional soda on the main street that serves Agua Dulce (sweet water) and fried plantains with sour cream for very reasonable prices.
Nightlife follows a pretty set pattern and there are two big nights: Saturday is 'Rock the Rainforest' at Roca Verde and Thursday is 'Ladies Night' at various bars – meaning free triples of tequila for the girls! People head to the lifeguard stands on the beach after the bars shut, where everybody smokes and drinks cheap rum (buy the dark rum in the plastic bottle and avoid the Guaro!) whilst watching phosphorescent creatures glow in the sea and heat lightening strike in the distance.
Dominical has a sort of 'village' atmosphere and it's pretty easy to meet other travellers. We stayed at Camping Antorchas which was sociable and had a great attached shop; it cost $10 for a dorm room however lots of people either camped or slept in hammocks for much less. Don't be put off by any initial frostiness from the owner: the man is a legend, despite the fact that he veers from intimidating and grumpy to friendly bordering on flirty within the course of a sentence!
If you have your fill of lounging and surfing and want to try your hand at something more adventurous, Southern Expeditions (on the high street) runs tours to the remote Osa Peninsula, including the famously beautiful Drake Bay and the biologically intense Isla del Caño, where you can spot dolphins and snorkel with Black Tip Reef Sharks. Dominical is an easy hour and a half by local bus from Manuel Antonio and four hours from San Jose. Private transfers are readily available but I always found the buses in Costa Rica both safe and comfortable. It's one of those places where you plan to spend a night or two, and then find yourself two weeks later, still there, with no intention of leaving any time soon!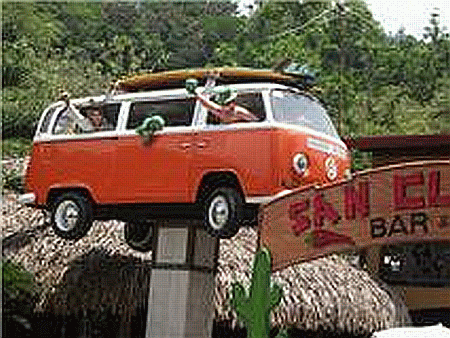 About the Author: Helen Cross is a part of the team at "Simonseeks" an exciting travel website which captures a range of different aspects of traveling.  Visit the Where and Now website to check out more of Seb's great travel adventures: Simonseeks. Also check them out on Twitter @simonseeks.
Guest Post: If you want to guest post on Backpacking Addictz, please contact Josh admin@backpackingaddictz.com
***
Josh Boorman
Editor-in-chief
Backpacking Addictz
Twitter: @backpackaddictz