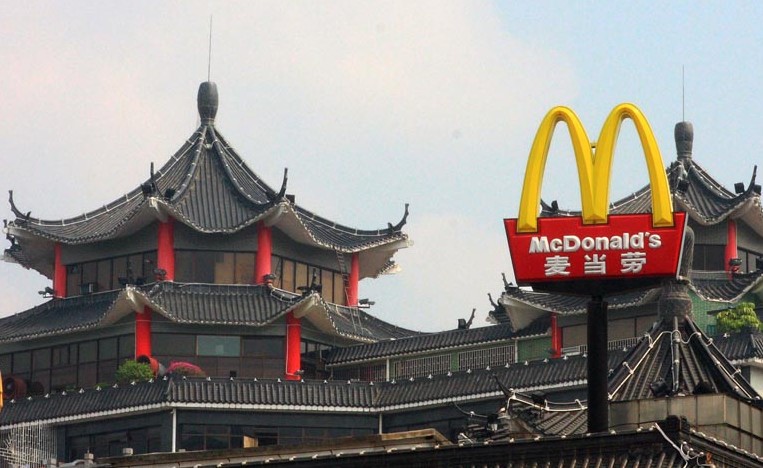 McDonalds Free Countries – McDonald's has conquered worldwide gastronomy, sinking its golden arches as deep as the soil can run. In relation to the last blog on Food Advice, there are unfortunately some skies in the world the golden yellow arches do not graze. McDonald's have always represented familiar and comforting food when nostalgia hits in a foreign land.
Reassuring or troubling, there still are a decent number of countries not "lovin' it", that high-salt, high-fat content burgers and fries that everybody drools over. A few of these countries have long-awaited for the guy in the red curly 'do, but due to politics of so and so, some of them have just settled with dupes.
According to the Mickey D's corporate website, there are 119 countries in the world with McDonald's branches.
However, these are the TOP 10 picks of interesting locations for a McD's joint. What do you think?
1.     Nepal – What will a Big Mac taste like at the hailed "roof of the world"? A branch 8,000 m above sea level would be totally rad.
2.     Afghanistan –The answer to peace in Afghanistan or cause for more turmoil?
3.     North Korea –McDonald's may just about help N. Korea get in the radar.
4.     Lesotho – Isn't transport a little rough in Lesotho?
5.     Iran – The people of Iran seem to hold so much onto the past. It must be time to move on. Does a McD Kebab sound good?
6.     Iraq – With questions on the Iraqi security forces' capacity to protect, the real question is: are they enjoying what they're eating? Trust a good Big Mac to put a big smile on big people of the force.
7.     Somalia – For all you know, McD's might be the solution for world hunger.
8.    Sudan – Maybe Sudanese just need to slow down for a while. With a McDonald's, soldiers can cool down with a hot fudge sundae rather than worry about and acting on politics.
9.     Kazakhstan – The biggest country without a McDonald's.
10.   Holy See  – The smallest country without a McDonald's. Confession-booth style branch perchance?
McDonalds Free Countries
Other countries without McDonald's include:
Albania
Algeria
Angola
Antigua and Barbuda
Armenia
Bangladesh
Barbados
Belize
Benin
Bhutan
Bolivia
Bosnia and Herzegovina
Botswana
Burkina Faso
Burma
Burundi
Cambodia
Cameroon
Cape Verde
Central African Republic
Chad
Comoros
Republic of the Congo23
Democratic Republic of the Congo
Cote D'Ivoire
Djibouti
Dominica
East Timor
Equatorial Guinea
Eritrea
Ethiopia
The Federated States of Micronesia
Gambia
Ghana
Grenada
Guinea
Guinea-Bissau
Guyana
Haiti
Jamaica
Kiribati
Kyrgyzstan
Laos
Liberia
Libya
Madagascar 49
Malawi
Maldives
Mali
The Marshall Islands
Mauritania
Mongolia
Montenegro
Mozambique
Namibia
Nauru
Niger
Nigeria
Palau
Papua New Guinea
Rwanda
Saint Kitts and Nevis
Saint Lucia
Saint Vincent and the Grenadines
Sao Tome and Principe
Senegal
Seychelles
Sierra Leone
Solomon Islands
Swaziland
Syria 75
Tajikistan
Tanzania
Togo
Tonga
Trinidad and Tobago
Tunisia
Turkmenistan
Tuvalu
Uganda
Uzbekistan
Vanuatu
Vietnam
Yemen
Zambia
Zimbabwe
The question remains if the universal presence of McDonald's renders more good than bad. Nonetheless, we can always rely on good ol' Ronald's house to provide us tourists free and clean public toilets outside our motherland. True, no squat toilets…so far.
***
McDonalds Free Countries by Josh Boorman & Herika Manaligod:
If you found this quirky little blog post – McDonalds Free Countries – interesting, then we would love to hear what experiences with the Golden Arches you have had in overseas foreign lands.